we strive for 5 star quality
Preparing your Banneton Basket
Hand Made Bread Baskets sometimes have a uniqe smell. This is completely normal you can simply rinse your bowl out with a little soap and water, and let dry. Now to the fun part. While your basket is damp (not wet) add a good dusting to the inside of your basket using rice flour. Let the bowl dry completely. When you are ready to proof, dust your bowl again with rice flour, and prepare your dough.
Bread Recipes to get you started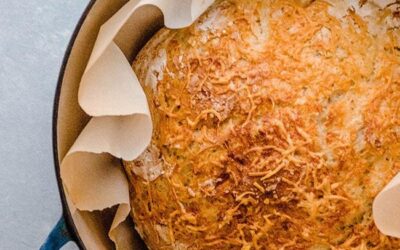 Easy Crusty Asiago Bread Recipe
This simple asiago bread is ready in just a few hours! Easy asiago cheese bread baked in a Dutch Oven for a crispy crust and chewy interior.